Nam Huynh:
Unconventional Directions
We can't help but love
Nam Huynh︎︎︎
, a German-based graphic designer with Vietnamese roots. In the period between 2017–2020, several projects he collaborated with
ODAS︎︎︎
, had not only brought surprises to the world but refreshingly released the accumulated energy of underground culture and contemporaneity of graphic design.
He cherishes his youth and passion, and is not pleased with repeating works that have been recognized as classics by the market; at the same time, Nam strives to hone his skills in handling tools and mediums. Unlike the bizarre pursuits of visual art that serve experimental music, Nam doesn't intend to create a new and awe-inspiring world. On the contrary, Nam reconciles the temperament from Vietnam through imagery and interprets the subtle sparkles which he observed in his daily life into unique visual language.
Similar to the 'Uncommon Places,' proposed by the pioneer of the colour photographer—Stephen Shore. Nam has to be proficient in portraying reality, in order to elevate it into surreality. Looking at his work, Nam has proved that visual impacts and the subtlety of 'everyday' can coexist in a unique form that he has created.
---
You have been active in international design awards for the past few years. Does your participation in these awards have a particular symbolic significance?
I like group exhibitions. It proves that it's impossible to choose just one good design. Even a group exhibition will only represent the tip of the iceberg. To me, they have always been a great source of inspiration. And something better than watching a good party is to participate.
In INTL's speech, you mentioned the flyer design of ODAS, and the illustrations added by Mark reduced the original feeling of 'scary.' You know very well how your works are evaluated in the market, and at the same time, you also presuppose the emotions that viewers may arouse. Can you talk more about the motives behind these choices and decisions?
I think a design needs to fit the personality of the people it represents. Otherwise, your client will reject your proposal. But if the client is open to an experimental approach, I'm more than willing to lead them in an unconventional direction.
Some designs might appear scary to people because I'm a big fan of horror, but that's just a conclusion. Another reason might be that spectrum of aesthetics isn't limited by what's beautiful. If you're willing to explore all possibilities, exciting results will follow.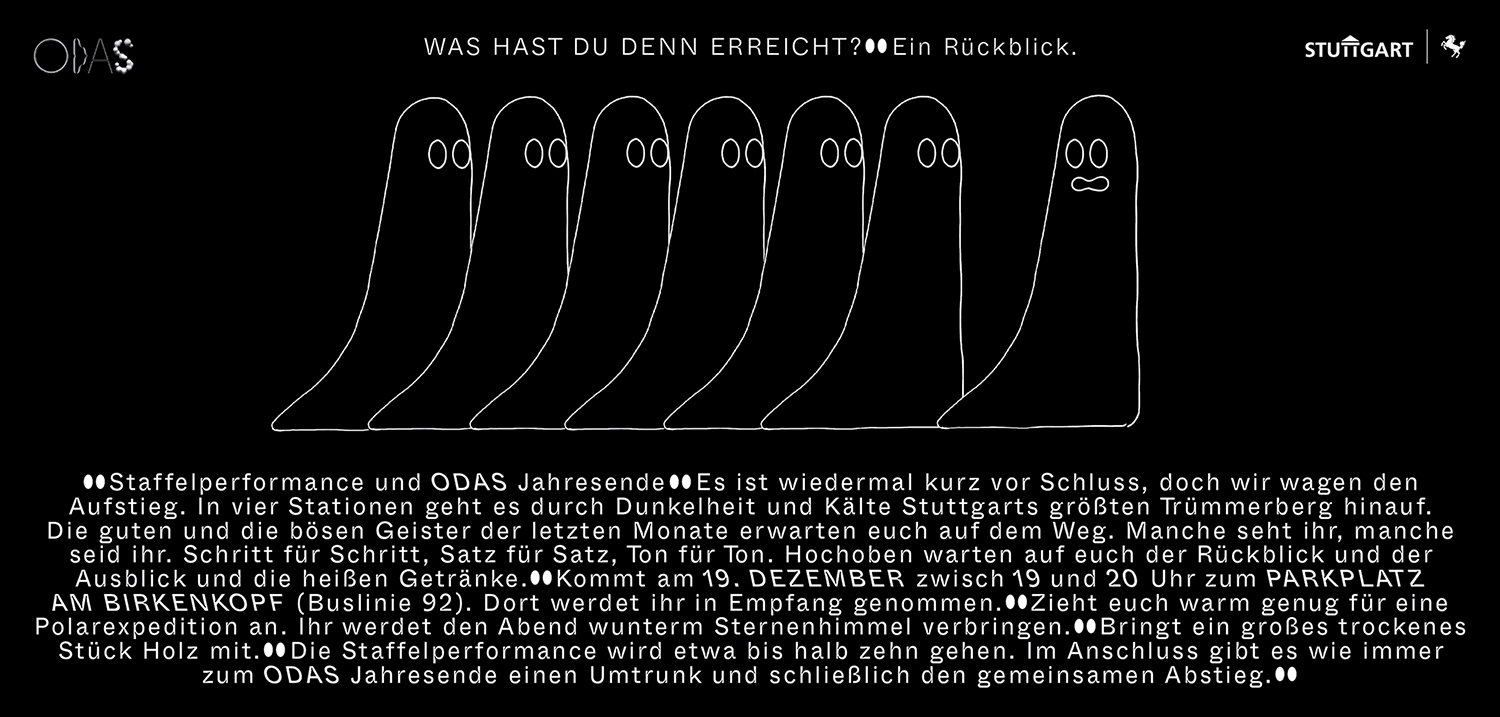 Do you expect to respond to certain issues through your practice, whether in a social, artistic, or philosophical aspect?
Social and environmental responsibilities are topics that will keep rising in their importance since the problems don't seem to go away by themselves. Especially the pandemic and the BLM movement have caused people to deal with questions about racism, how they want to contribute to their society or how to approach climate change. I see that especially young designers become very active regarding their social engagement. It's not a carefree generation that takes everything for granted and becomes very vocal when it sees injustice.
I have also been thinking about how I can engage myself, but I still need to learn how to channel my messages because something that nobody needs is more misinformation.
Please share your observation and understanding of graphic design in Asia with us?
I have only been to South Korea so far, but I would love to visit other Asian countries as well. I know that it's a big difference to experience design in their local environment instead via social media. In general I love how a lot of Asian designers show the influence of Asian pop culture in their work. I'm sure that graphic design can help to bring Asian cultural assets to an international stage.
Asian countries are now actively looking for a country-based visual style. What do you think of this phenomenon? Will Europe develop its style mainly based on the country?
I think that design is always shaped by culture. So the region might be one factor, but so is music, fashion, generation, social status etc. If you look at rap music, for example, you can often discover worldwide similarities in its visual representation. So I wouldn't say that European countries actively work on styles representing a country. Similarities do happen, but instead unconsciously.
Is your preference for music reflected in your work?
I love to listen to music during work. I don't prefer any specific genre; it changes continuously. I now like to rush through my working day with acid house and European techno. I like the sets of
Amelie Lens︎︎︎
or
Charlotte de Witte︎︎︎
. It's also a little compensation for missing out on clubbing.
Do you consider that your aesthetics are close to complete?
Haha, well, I hope not! I've been on the market for only three years. But seriously, I love the number of tools that can help me to develop my design. It's important to me to dedicate enough time to learning about new possibilities. As long I can do this, my aesthetics will hopefully keep evolving.
What is your expectation for your career?
A friend told me once to consider three aspects when you work on a project: Having fun, getting paid well and learning something new; every project should fulfil at least two of these conditions. But how great would it be if I had 3 of them were to be true all the time.
Interviewed by F. P..
Text: Nam Huynh, F. P..
Published: May 3, 2021. Last Updated: August 23, 2022.